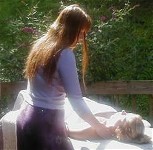 Blue Valley Massage & Traveling Spa
In-cabin massage and spa treatments. We come right to you! Romantic side by side massage. Group discounts. Prices start at $35. Money back guarantee. Our team of licensed and certified therapists (more than 40 years experience) will make your relaxation dreams come true. Massage/dinner packages, spa parties, bridal day specials!
Phone: 888-74-PEACE (747-3223)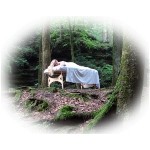 Natural Remedies Massage & Traveling Spa
Traveling deep in Southeastern Ohio's scenic Hocking Hills, bringing you the finest massage services right to your cabin to relax, rejuvenate and naturally re-connect with the earth. Offering side-by-side couples' massage, deluxe body wraps, certified organic facial massage, reiki and much more! We also make every effort to be environmentally and earth friendly with all of the products we use. Reserve your massage today!
Phone: 740-407-2814