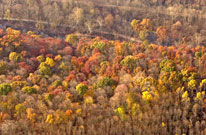 Hocking State Forest
A visit to the Hocking State Forest can take you to the past and provide a glimpse of the future. The sandstone cliffs reveal a time 300 million years ago when rivers to the east flowed into a shallow sea covering what is now called Ohio. Over geologic time, the land rose and small streams cut through the rock leaving the spectacular cliffs and waterfalls present today.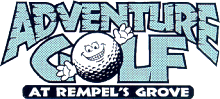 Adventure Golf at Rempel's Grove
In season, you can enjoy the fun at Adventure Golf at Rempel's Grove and visit the Olde Dutch Ice Cream and Candy Shoppe for a sweet treat. For the more adventurous, there's nothing like a relaxing float trip down the beautiful Hocking River, courtesy of the Hocking Hills Canoe Livery. If you have a hankerin' for antiques, the Logan Antique Mall probably has something in stock to tickle your fancy!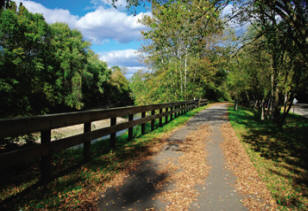 Hockhocking Adena Bikeway
The 19-mile Hockhocking Adena Bikeway is named in honor of the first inhabitants of this southeastern Ohio region. "Hockhocking," which means "bottleneck" or "twisted," was the native Indian name for the Hocking River; Adena reflects the history of the Adena Indians who lived in the Hocking Valley over 2,000 years ago.